GENERAL LECTURE ON ENTREPRENEURSHIP AND SOFT SKILLS DIPLOMA III ACCOUNTING STUDY PROGRAM FACULTY OF ECONOMICS AND BUSINESS UDAYANA UNIVERSITY
By Admin
Jumat, 17 Maret 2023
Denpasar, 03 March 2023 - The Diploma III Accounting Study Program, Faculty of Economics and Business, Udayana University held a public lecture with the theme "Entrepreneurship and Soft Skills for Auditors to Train and Prepare Students for Entrepreneurship, Especially in the Accounting Field". This activity was held on Friday, March 3, 2023 at the BH building hall, 4th floor, Faculty of Economics and Business, Udayana University.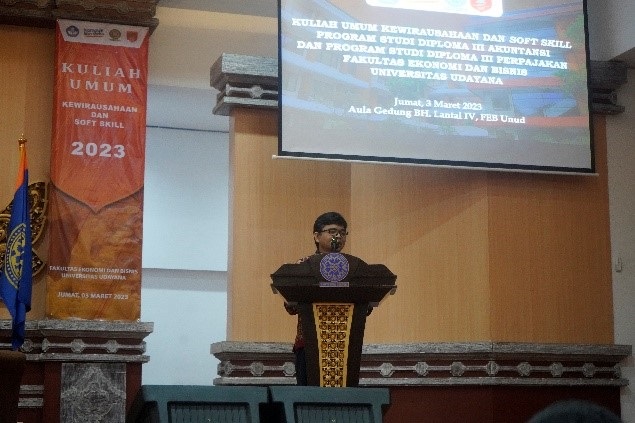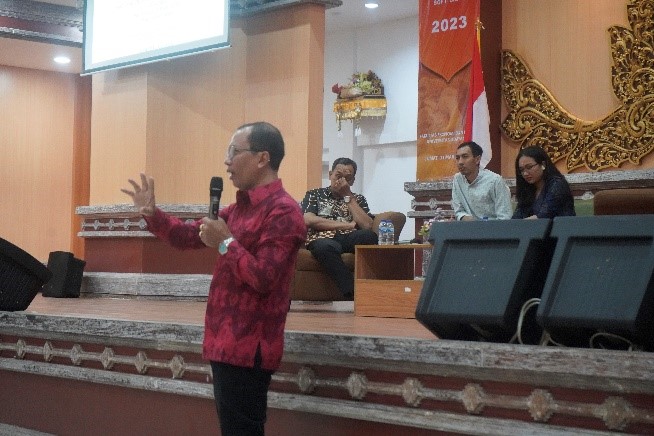 The public lecture presented a very competent speaker in the field of entrepreneurship, Mr. I Gede Oka, SE, MM, SH, CPA. From the presentation of material by the speaker, students get motivation, enthusiasm, a high entrepreneurial spirit and insight that will be a provision for students when entering the world of work or the business world.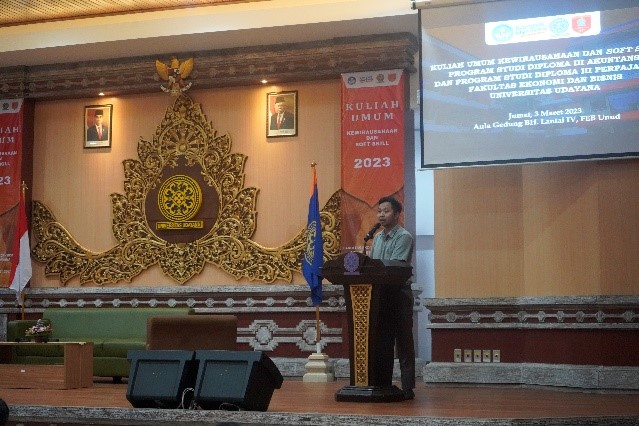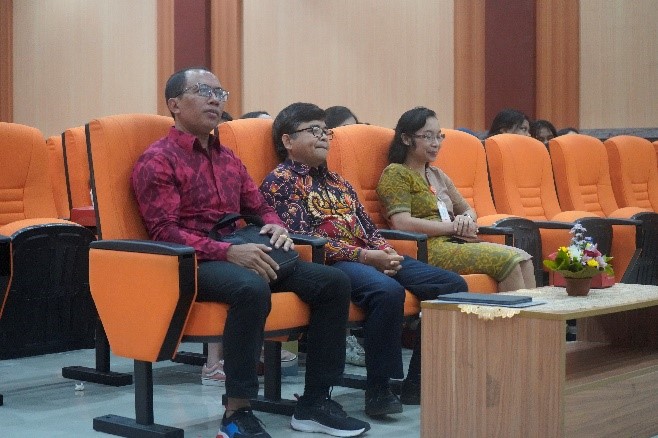 In general lecture activities, students also gain knowledge to be ready to plunge and start a business in the digital era from the speakers who have been presented, of course this will be in line with the era that is currently taking place, namely Society 5.0.